Join us in our commitment to health, wholeness and hope as a nurse with Adventist Health in Mendocino County
You were made for more. More growth. More connections. More ending each day knowing you made a difference. When you join the nursing team at Adventist Health, you'll build a nursing career that fulfills you.
We value the expertise that our nurses bring to our hospital and clinic teams, as they are invaluable in helping us provide exceptional healthcare to our rural communities. Through our strong team culture, nurses are encouraged to cross-train and grow the career of their dreams, because we know when you are doing what you love, our patients are receiving the best care.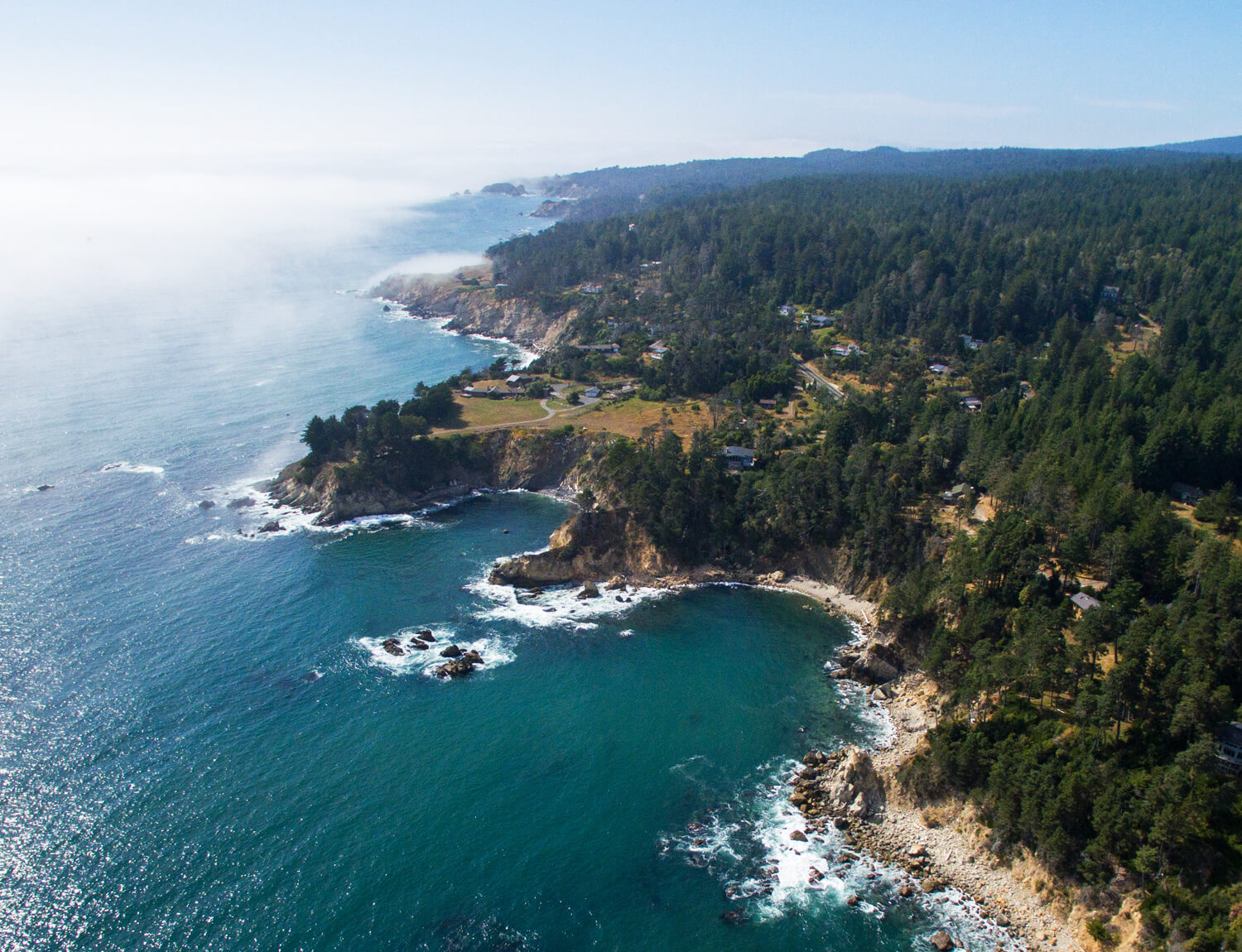 About Adventist Health
One of Mendocino County's largest employers
Located amongst the redwoods, Adventist Health in Mendocino County operates three hospitals and over 30 clinics where patients aren't just numbers—they are our families, friends and neighbors. That's why we're committed to providing the latest medical advances to our community. Whether you serve in one of our locations in Fort Bragg, Ukiah or Willits, you'll have the opportunity to use your skills, expertise and compassion to make an impact.
Our Mission
Living God's love by inspiring health, wholeness and hope
As a faith-based, nonprofit health system, the mission of Adventist Health inspires us to care for each patient as a whole person—mind, body and spirit. This approach also applies to how we support and empower our nurses. If you want to feel valued as part of a team that is working together to transform the health of this beautiful area, Adventist Health is the right fit for you.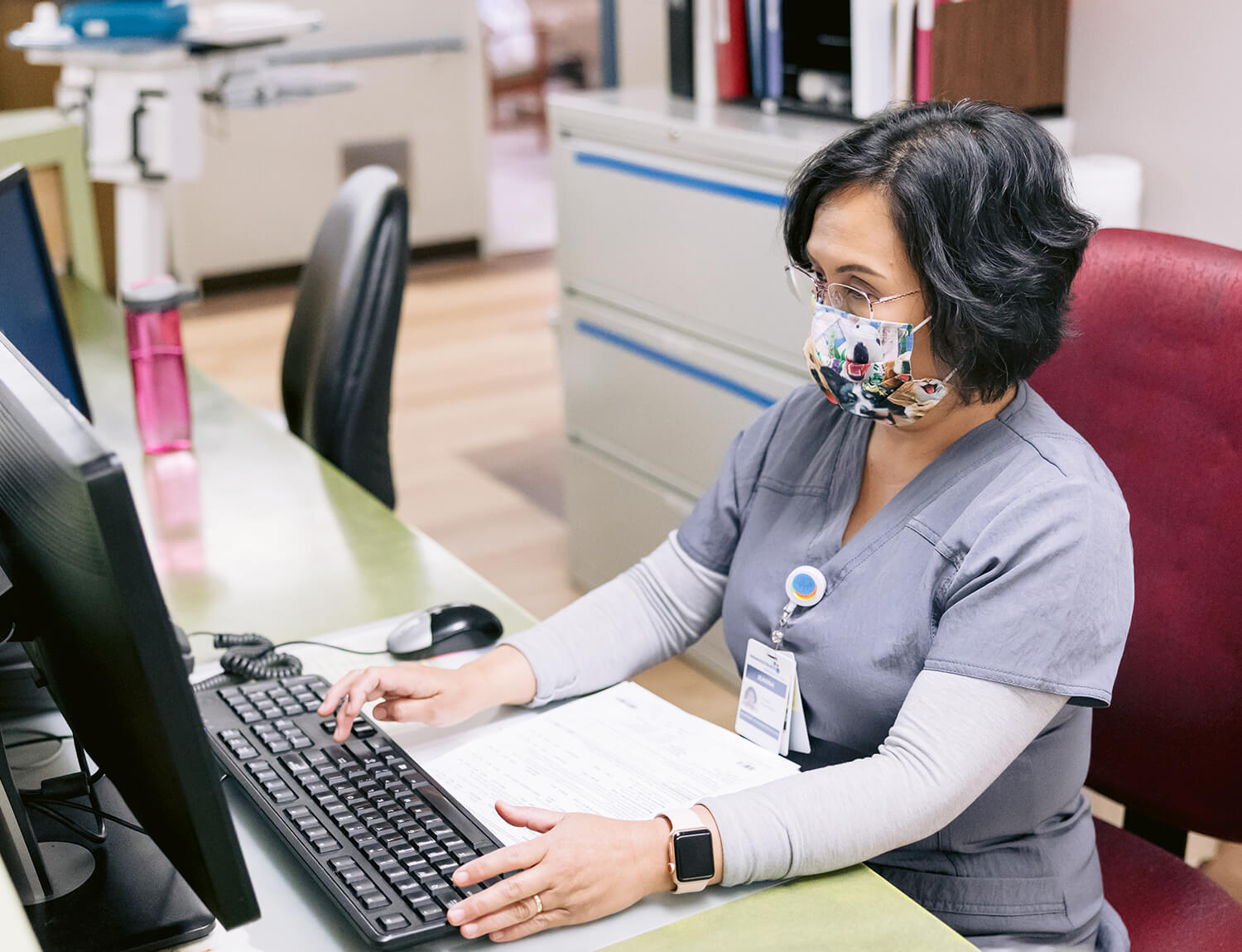 RN Residency Program
Build your career here
Our RN residency program is a 12-month structured program that supports new grads in their first year as a professional nurse. This program gives each nurse the opportunity to explore specialty tracks, offers additional training and a preceptorship for individual experience plans. Upon completion of this program, nurses can expect to feel confident in their skills as a professional nurse and have lasting relationships within the Adventist Health team.
Working at Adventist Health
Benefits
Physical health
Medical plan options provide comprehensive medical and prescription drug coverage. Delta Dental pays 100% of the cost of routine checkups and provides coverage for most dental procedures. The Vision plan through VSP helps you pay the cost of routine eye exams, glasses, contacts and other eye care services. Benefits also include Air Ambulance, Voluntary Accident Insurance and Voluntary Critical Illness Insurance. Take your physical health to the next level with your free access to exercise classes at our Living Well Fitness Center.
Mental health
You will have access to SyncTALK which connects you to counselors who can help build skills to cope with stress, anxiety, and uncertainties. Our medical benefits offer access to mental health providers in addition to SyncTALK.
Social health
Social Health benefits include competitive paid time off so you can spend more time with your loved ones. You and your family will also have access to Resources for Living with unlimited confidential assistance with nearly any personal matter you may be experiencing.
Intellectual health
Take care of your intellectual health through our opportunities for growth and development including tuition and CEU reimbursement.
Spiritual health
We believe spiritual health is key to well-being. Our mission and spiritual care team makes sure you have access to daily inspirations and chaplaincy care provided locally on our campuses.
Financial health
AHRP/401(k) retirement is an opportunity to save for your future via both traditional tax deferred contributions or taxable Roth contributions that grow tax-free. You may also be eligible to receive employer matching contributions each pay period and basic contributions annually. Additional financial benefits include flexible spending accounts, short-term disability insurance, long-term disability insurance, basic life and accidental death and dismemberment insurance, supplemental life insurance, group legal and identity protection plans, auto and home insurance discounts, pet insurance, and access to Dave Ramsey's SmartDollar. Adventist Health benefits also include discounts with local and national merchants.
Our values
Be love
Love matters. Treat yourself with love and care so that you are free to love and care for others. Be trustworthy, forgive freely and find common ground.
Be a force for good
Be courageous. Take action. Whether it is through your position or your passion, work to impact your community for the better.
Be a mission owner
Own your role, find your talent and know that your contribution is mission critical. Ask yourself, "How do I inspire health, wholeness and hope?"
Be welcoming
Recognize all people are created equal and embrace them in hospitality as you would a cherished friend.
Be curious
Seek to understand how things work and why. Innovate and be open to new ideas and approaches. Own your mistakes and learn from them.
Be brilliant
Leverage your best talents and skills to shine. Make promises and keep them. Always expect the same from others.
Adventist Health
Connect with our recruiting team to learn more about opportunities and relocation incentives
Please provide your contact information and a recruiter will follow-up with you within one business day. By providing your details, you agree to receive communications from Adventist Health.
Please provide your contact information and a recruiter will follow-up with you within one business day. By providing your details, you agree to receive communications from Adventist Health.